The post Belize removes all Covid-19 entry restrictions appeared first on TD (Travel Daily Media) Travel Daily.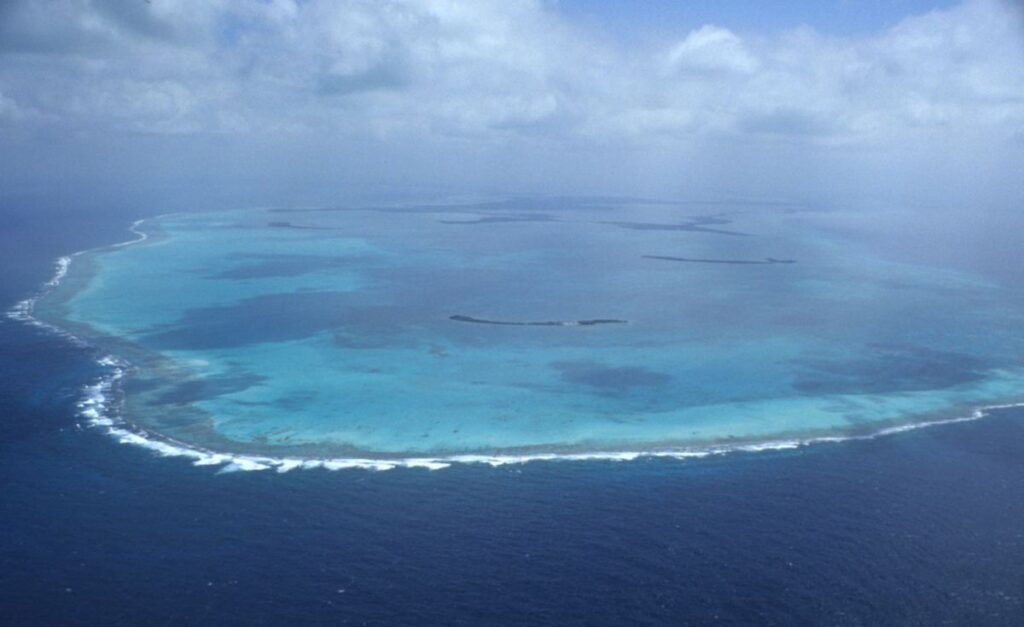 Belize has removed all public health measures for entry to the country. Visitors no longer need to have proof of vaccination, or a negative Covid-19 test upon arrival.
Along with the removal of entry requirements to the country, purchase of the Belize Travel Insurance is now optional for entry but encouraged for protection against any incurred medical and non-medical emergency expenses in relation to Covid-19.
With all Covid-19 restrictions being removed, now has never been a better time to book a trip to Belize, for a truly spectacular experience – perfect for those looking for adventure and culture with sustainability at its core. With a sun-soaked coastline dotted with exotic islands, wildlife rich rainforests, eco-friendly new dive sites, ziplining through the jungle, ancient Mayan ruins, and the second largest barrier reef in the world, there has never been a better time to grab life in Belize.
Belize creates new dive wreck site and reef enhancement project 
Home to the second largest barrier reef in the world, Belize is regularly heralded as one of the best diving destinations for marine exploration. To preserve its natural reef habitats, the Belize Tourism Board has worked closely with the Turneffe Atoll Sustainability Association (TASA) and Blackbird Caye Resort to submerge a 375-foot concrete ship, The Wit Concrete, to become Belize's largest wreck dive and reef enhancement project. Located at Blackbird Caye, this new dive destination will relieve stress on natural reef habitats and offer divers the opportunity to explore the vast array of marine life found in Belize's waters, including manatees, turtles, manta rays and dolphins. The project will be among one of the largest wreck dive destinations in the Caribbean, re-enforcing Belize's status as one of the best diving destinations in the world.
Belize Barrier Reef Celebrates 10,000th Birthday 
Along with the new dive site and reef enhancements, this year the Belize Barrier Reef turned 10,000 years old. Inscribed as a World Heritage Site in 1996 by UNESCO, this 185-mile stretch of reef is the largest barrier reef in the Northern Hemisphere. Renowned as one of the most perfect examples of a healthy and sustainable reef system, it is home to over 500 different species of fish, coral, manatees, sharks, turtles, and sting rays and is an absolute must for any avid diver, snorkeler or sea enthusiast.  
Maya Forest Corridor Jaguar Conservation Project 
Belize is leading the way for the conservation of Jaguars in Central America with the Maya Forest Corridor by working with Re:wild and local partners to acquire the land needed to safeguard the Maya Forest Corridor. This tiny tract of forest connects two diverging areas of the Maya Forest, offering genetic connectivity between Belize's two jaguar conservation units, without which, this endangered species would be one step closer to extinction. Other species that benefit from the corridor include the spider monkey, the endangered Baird's tapir and the critically endangered Central American river turtle. 
Battle of St. George's Caye Day 
Belize is known for its beautiful beaches and exciting adventures and focus on sustainability but it also has an incredibly rich history. On September 10th, Belize celebrates its independence in honour of the Battle of St. George's Caye. The battle occurred in 1798 and lasted from the 3rd to the 10th of September. There are plenty of festivities to take part in including the Official Ceremony, the Citizens March and the Multicultural Fair to celebrate the occasion.
The post Belize removes all Covid-19 entry restrictions appeared first on Travel Daily.