The post Europe's most festive cities for a magical Christmas appeared first on TD (Travel Daily Media) Travel Daily.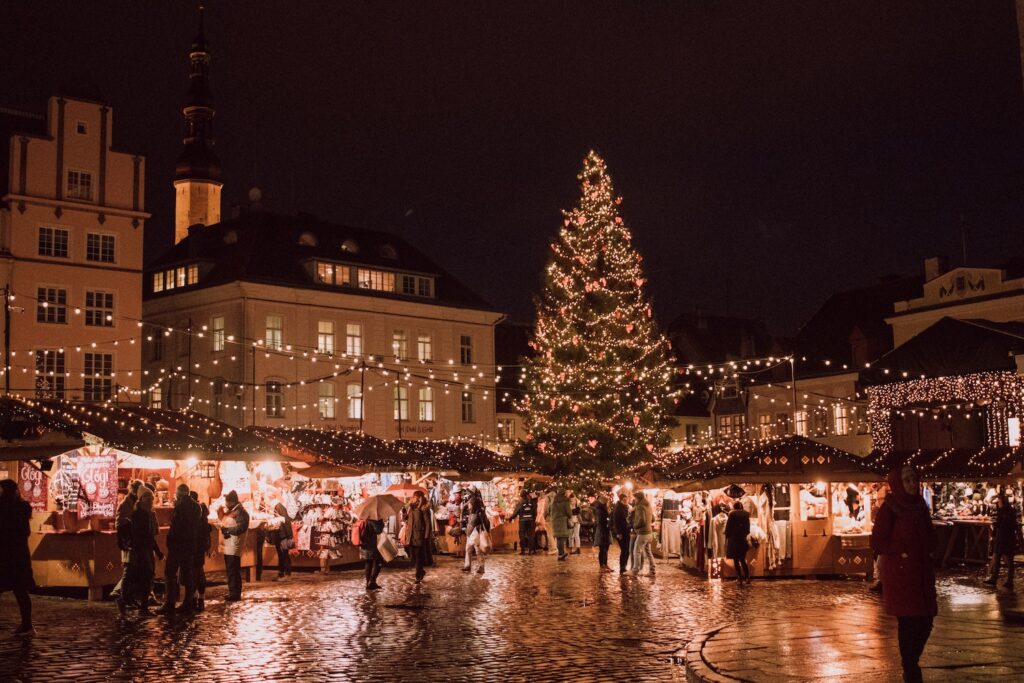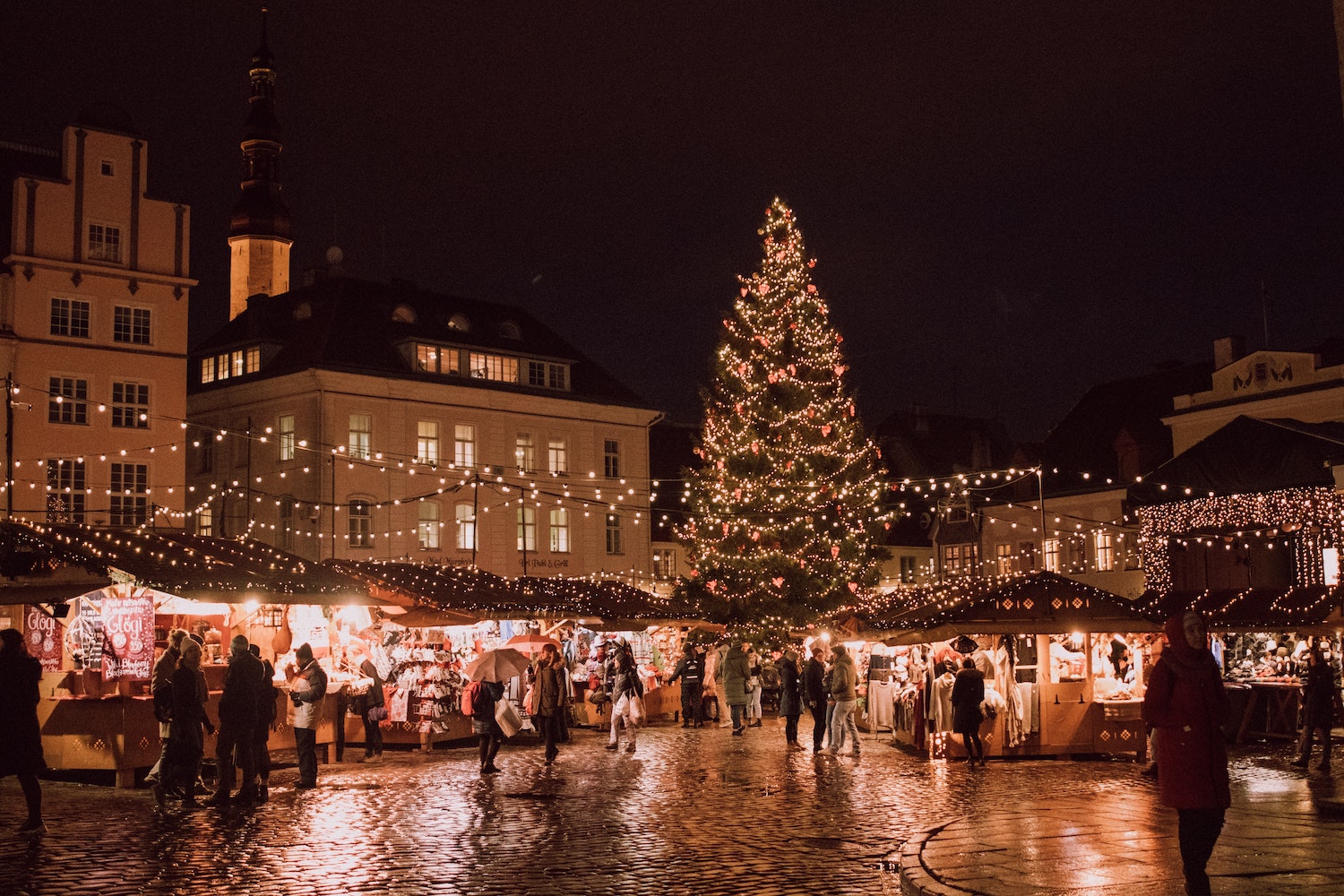 Cities around the world transform into festive wonderlands during the Christmas season, and the cities in Europe are among some of the most impressive. But this leaves the problem of trying to decide which ones to head to when planning a festive weekend getaway! Which cities should be at the top of your Christmas list this year?
Holidu, the booking portal for holiday rentals (www.holidu.co.uk) has crunched the data to reveal which cities in Europe are the most festive and make for the perfect weekend break for all Christmas lovers! The Index looks at the number of Instagram hashtags, Global Search Volume, number of Christmas markets and the average number of snowy days in December to reveal the cities that are the ultimate winter wonderland.
Berlin, Germany
It's official – Berlin takes first prize as the most festive city to celebrate the holidays in Europe.
This city is no stranger to Christmas markets, with the city's first Christmas market dating back to 1530. With over 80 markets scattered across the city, you are sure to find the one that's right for you. Be blown away by Frankfurter Allee's Christmas Carnival and enjoy a steaming cup of Glühwein as you take in the colourful lights, or head to Berlin Town Hall and ride the iconic Ferris wheel. Whatever your cup of tea, Berlin is sure to fill you with festive wonder this holiday season.
Vienna, Austria
Skating into second place on our list is the Austrian capital of Vienna. With its first
"December Market" dating all the way back to 1298, Vienna is a festive wonderland you don't want to miss this holiday season. Head over to Rathausplatz, Vienna's most famous Christmas market, and immerse yourself in a winter wonderland. As one of the most searched and Instagrammed holiday destinations, it is no surprise that people flock to Vienna to feel festive during the Winter season.
Prague, Czech Republic
Next on our list is Prague, Czech Republic. While having fewer in numbers of Christmas
markets, Prague still packs a punch with its searches and Instagram hashtags for the winter season. People are not only drawn to its picturesque cobblestoned streets and festive markets, but also its affordability! Check out some of the main attractions like the magnificent Christmas trees located in both Old Town Square and Wenceslas Square. Prague is a must- visit this winter if you are looking to get festive!
Munich, Germany
Germany, famous for its Christmas markets, takes another one of the top-five spots on our list with Munich, Bavaria's capital. With roots stretching back to 1310 when the first official 'Christmas market' took place in Germany, it holds some of the oldest Christmas markets. Markets span the city during this festive time, so you are sure to be spoilt for choice. Check out the bustling Christkindlmarkt in Marienplatz square with over 150 stalls, or the charming Christmas Village at the Munich Residenz.
Copenhagen, Denmark
Rounding off the top 5 is Copenhagen, Denmark. In the heart of the Old Town, you will find the Julemarked in Højbro Plads. Known for its 'international feel' it is modelled off a
traditional German Christmas market with everything from waffles to Glühwein. If you are in for a thrill, check out Tivoli Gardens, the market in the second-oldest amusement park in the world! If you are after tradition, you will want to check out Julemarked Kongens Nytorv! You are sure to find the perfect market for you in Copenhagen this winter season.
Stockholm, Sweden
A weekend in Sweden's capital is a magical way to get into the festive spirit. The festivities kick off in mid-November and we recommend you head to Stortorget Christmas Market which is located in the Old Town and is the oldest in the country, dating back to 1837! Here you'll be spoilt for choice with more than 40 stalls offering gifts, food, and beverages. Enjoy some glögg (mulled wine) and nibble on a gingerbread cookie as you wander through the streets decorated with sparkling lights.
 London, United Kingdom
London wins the prize for being the most searched-for city out of the entire ranking, with an average of 11,000 searches globally for "Christmas in London" per month. It also takes the crown for being the most Instagrammed, with 231,863 hashtags and counting. When looking for things to do and if Christmas markets aren't your thing, London has so much more to offer to get you in the Christmas spirit. How about a festive musical adaptation of one of the worlds most beloved Christmas movies? Yes, you can treat yourself to a performance of ELF The Musical at the Dominion Theatre from 14 November 2022 to 07 January 2023. Buddy the Elf is waiting for you!
Salzburg, Austria
Salzburg has a fairytale-like village vibe that is only emphasised during snowy winter. It is also the birthplace and home of some legends, most notably Mozart, but also Joseph Mohr, who wrote the words to "Silent Night", one of the most famous Christmas carols in the world. During the festive period, there are many sing-alongs and concerts that honour this city's musical heritage and spread Christmas cheer by singing loud for all to hear! Salzburg is also a great city break to choose if you'd like to spend a day on the slopes, thanks to its close proximity to the mountains.
Paris, France
Paris might not be the most typical destination that springs to mind when planning a festive escape, but also, who doesn't like the idea of seeing the Eiffel Tower surrounded by a blanket of snow? One of Paris' best festive offerings is its impressive light displays that you can find around the city. Head to the Champs Elysées to admire one of the most magical festive sights. Another huge plus when heading to Paris in December is that you will escape the masses of tourists that you would typically encounter during the other seasons. A wintery stroll around Montmartre without the crowds? Yes, please!
Oslo, Norway
Finally, the last city securing its place as one of the most festive cities in Europe this year is Oslo! Despite being in 10th place overall, Oslo is actually the city out of the top 10 where there is the highest chance of snowfall in December – totalling an average of 17 snow days!
The post Europe's most festive cities for a magical Christmas appeared first on Travel Daily.