The post Life-changing luxury experiences in Japan appeared first on TD (Travel Daily Media) Travel Daily.
Luxury comes easily to Japan. Otherworldly landscapes and cosmopolitan cities provide the perfect backdrop to a culture where tradition is revered and aesthetics deeply appreciated.
From sushi-making classes with master chefs to exploring the Japanese landscape on a luxury train, discover six of Japan's most luxurious, life-changing experiences.
Gastronomic: Join a sushi-making experience with renowned chef
With time-tested techniques, balanced flavours, seasonal ingredients and attention to detail at its core, Japanese cuisine is committed to perfection. In East Japan, visit Matsunozushi to feast on sushi fit for royalty. This elegant restaurant near Tokyo Bay has specialised in Edomae sushi since 1910. Now in its fourth generation, this family-owned restaurant is headed by passionate chef Yoshinori Tezuka who has served dignitaries and royalty. Join one of the chef's private sushi-making workshops at Matsunozushi, where guests can watch and learn how to prepare authentic Edomae sushi and enjoy a meal by Chef Yoshi himself.
Natural Wonders: Diving in tropical waters or skiing in the high mountains
Beyond its cities, Japan has a wealth of natural wonders for intrepid travellers to explore. From Hokkaido's snowfields to Okinawan subtropical islands, the country's spectacular natural beauty is one of its best-kept secrets. In southern Japan, adventurous travellers can dive and explore a mysterious underwater structure in Okinawa. Immersed in the sea of the southern tip of Okinawa's Yonaguni Islands lies a mysterious monolith, rising from a depth of 25 metres.
In the north, powderhounds can enjoy winter in Hanazono, part of the internationally renowned Niseko ski resort. Located on the northernmost island of Hokkaido, the region sees an average of 15 metres of top-quality snow every season, making it world-famous among skiers and snowboarders.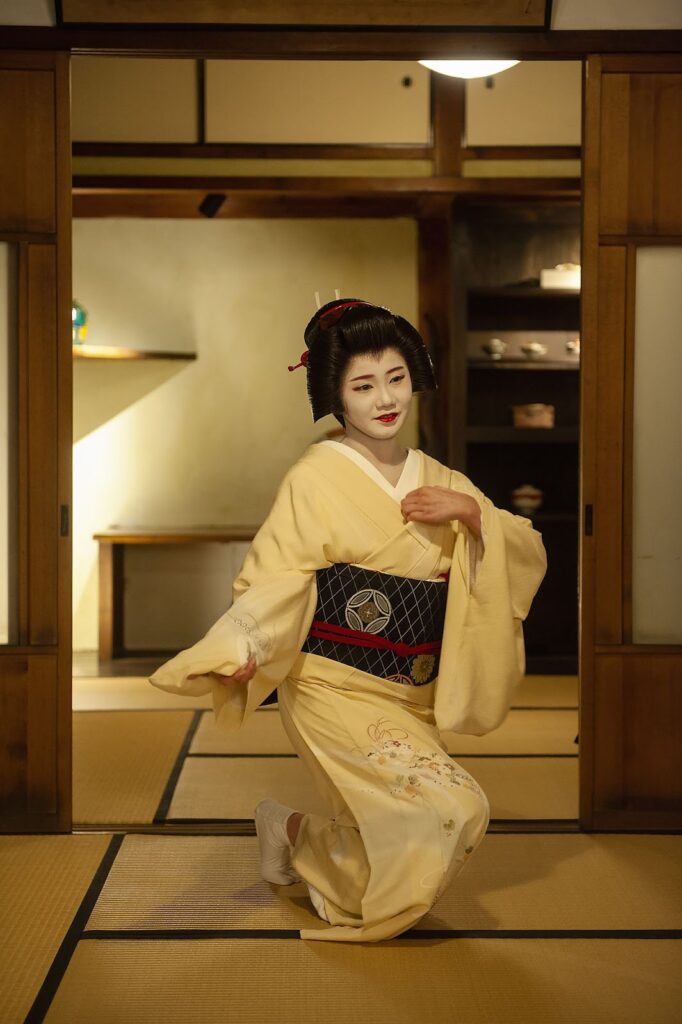 Tradition and Heritage: Forged swords and ancient geisha performances
With a rich cultural heritage centuries in the making, Japan celebrates, cultivates and values the arts, traditional crafts and modern innovations. The country is home to a number of Living National Treasures – craftspeople who have dedicated their lives to mastering an art and preserving it for future generations.
Visit the Bizen Osafune Japanese Sword Museum and watch steel transform into elegant blades at a traditional sword forge in the Okayama prefecture. Or book an exclusive geisha performance in Kyoto including tea service and a spectacular multiple-course Japanese dinner, also known as Kaiseki.
Arts & Culture: Japan's Art Triennales
Japan's culture has made waves around the world. A trip to Japan isn't complete without immersing yourself in the culture, and there are plenty of ways to get involved. Don a yukata robe for a matsuri street festival or browse one of the many world-class galleries and museums such as the 21st Century Museum of Contemporary Art in Kanazawa. Plan your trip at the same time as an Art Triennale – Japanese art festivals which turn the countryside into a dynamic open-air gallery. The Setouchi and Echigo Tsumari Art Triennales are among the best known.
Travelling in Style: Seven Stars in Kyushu
In Japan, the journey is truly the destination. From the moment travellers land, public transport is famously efficient, organised and calm. From sleek, speedy shinkansen to luxury sleepers, trains criss-cross the country and run with pinpoint punctuality. The Seven Stars Kyushu represents the best of train travel: a journey remarkable not just for the distance covered, but for the experience itself. This luxury train is comparable to the fabled Orient Express for its service and sheer splendour. The train moves at a leisurely pace, allowing guests to truly enjoy the beauty and wonder of the island of Kyushu.
Luxury accommodation: Naoshima Ryokan Rokasumi
To the discerning traveller, Japan is home to some of the world's finest boutique and flagship hotels. For a more traditional experience, the refined aesthetic of a ryokan resort presents old Japan with a luxurious twist. Secluded in the Japanese countryside, these hideaways awaken the senses with their rarified quarters and outdoor hot spring baths. Among these is the new Naoshima Ryokan Rokasum, a luxury ryokan that is soon set to open on the famed art island of Naoshima – just in time for the Setouchi Triennale. The upscale ryokan, which opened on 14 April 2022, will deliver traditional Japanese hospitality with a contemporary twist through kaiseki meals, tatami mat guest rooms and private open-air baths in each room.
The post Life-changing luxury experiences in Japan appeared first on Travel Daily.