The post Sharjah Tourism Forum concludes with positive outlook on global travel industry appeared first on TD (Travel Daily Media) Travel Daily.
The Sharjah International Travel and Tourism Forum (SITTF), Middle East and Sharjah's leading travel showcase successfully concluded rounding off the first hybrid event in its 8-year history. The highly-anticipated show, gathered entrepreneurs and experts in travel and tourism in the UAE and from around the globe, to share inspiring insights, and future plans to help recover and drive the global tourism industry in a post-COVID world.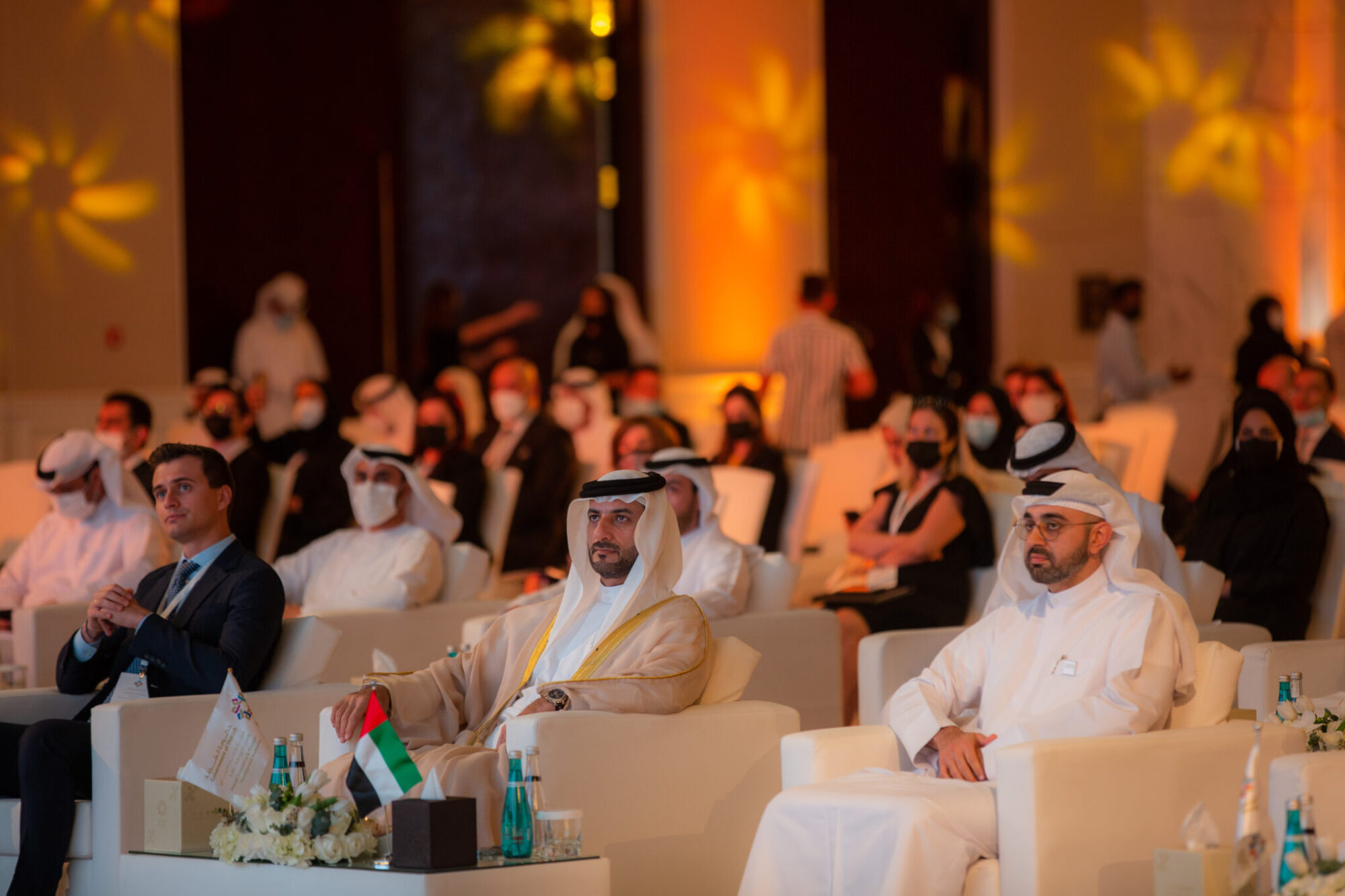 Paving the way for a new world of travel
Under the theme 'Smart Tourism and Global Challenges', the event was organised under the patronage of His Highness Sheikh Sultan bin Muhammad bin Sultan Al Qasimi, Crown Prince and Deputy Ruler of Sharjah, the Sharjah Commerce & Tourism Development Authority (SCTDA).
"The global tourism sector is preparing for a new phase of growth where countries are employing new products and allocating deep budgets for its promotion and development. A major component to drive this growth will be the development of Smart Tourism, by immersing digital and technological innovations in this sector. In a recent study, 84% travelers themselves have stated that technology will help increase their confidence in travelling," said Guest of Honour at the event, HE. Dr. Ahmad Belhoul Al Falasi Minister of State for Entrepreneurship and Small and Medium Enterprises. "The UAE is already employing the latest in digital technology across sectors, and in particular to support the travel sector. We have deployed the 5G connectivity, and have so far trained 100,000 programmers to support businesses. We hope to continue this drive and reach new horizons and expand to new sectors."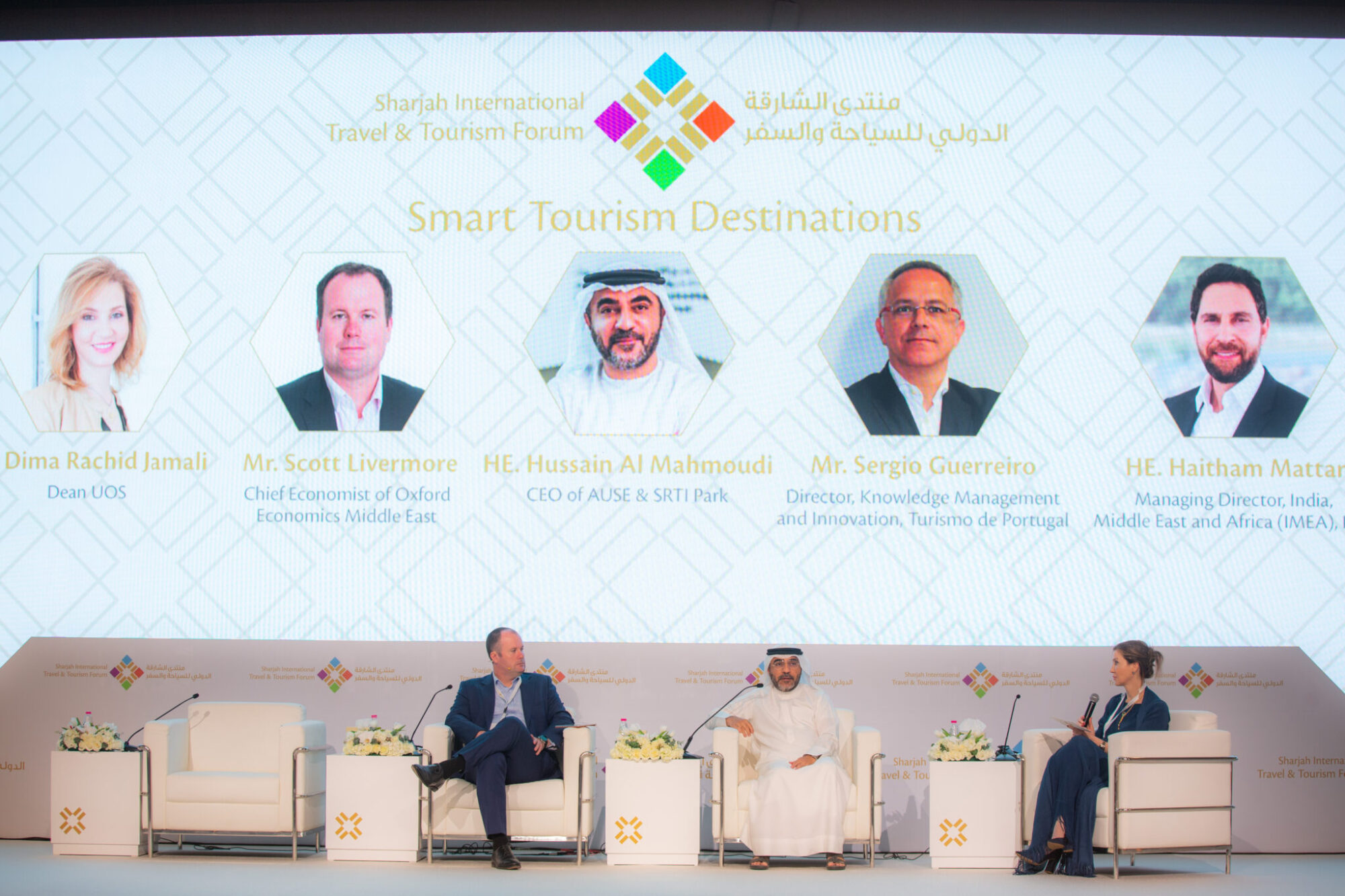 Innovating travel and navigating through challenges
Highlighting the importance of calculated and detailed development strategy in the tourism sector using digital technologies to accelerate and attract visitor experience, he added: "We are working on ways to advance tourism initiatives. The World's Coolest Winter Campaign attracted nearly 950,000 visitors and brought in revenues of $1bn over 45 days. We are seeing an increase in international tourism with global vaccination drives in full swing, with the Expo 2020 Dubai has welcomed 3.5million visitors in just the first six weeks. We also aim to increase UAE national participation, by encouraging more SMEs to lead the sector. There is much to look forward to in supporting the tourism industry to move forward."
Tourism leadership, change and innovation
A panel discussion was moderated by Dr. Dima Rachid Jamali – Dean UOS, featuring HE Hussain Al Mahmoudi – CEO of AUSE & SRTI Park, Haitham Mattar – Managing Director, India, Middle East and Africa (IMEA), IHG, Sergio Guerreiro – Director, Knowledge Management and Innovation, Turismo de Portugal and Scott Livermore Chief Economist of Oxford Economics Middle East.
"Technology is an enabler for sustainable tourism to create more jobs. We expect to continue building on smart tourism initiatives over the next few years, aiming to see between 2-3% higher growth, as well as more than 5,000 jobs in the sector each year. With the impact of smart tourism in this region, we expect the tourism economy to grow by 8% by 2025, and be able to create 130,000 jobs," said HE. Al Mahmoudi.
Experts emphasised on the importance of collaboration, alongside digital transition to boost Smart Tourism. With coordinated efforts of the government, the private sector, and educational institutes a strategic roadmap on smart tourism can help boost tourism activity, and promote destinations in their rightful sense, creating a positive impact on the industry as a whole, as well as the economy.
Panel discussions included sessions such as 'Impact and Power of Bloggers on Destination Development' and 'Th­e Impact of Smart Tourism Destinations on the Economy' and Smart Tourism Destinations: Portugal Experience.
Technologies such as big data, artificial intelligence, and machine learning will help advantage travel experiences for visitors with the ultimate aim for destinations to utilise local resources and improve accessibility that will in turn benefit both tourists and the country's economy.
The post Sharjah Tourism Forum concludes with positive outlook on global travel industry appeared first on Travel Daily.