The post Tinder for travel: Swipe right in Flytinary appeared first on TD (Travel Daily Media) Travel Daily.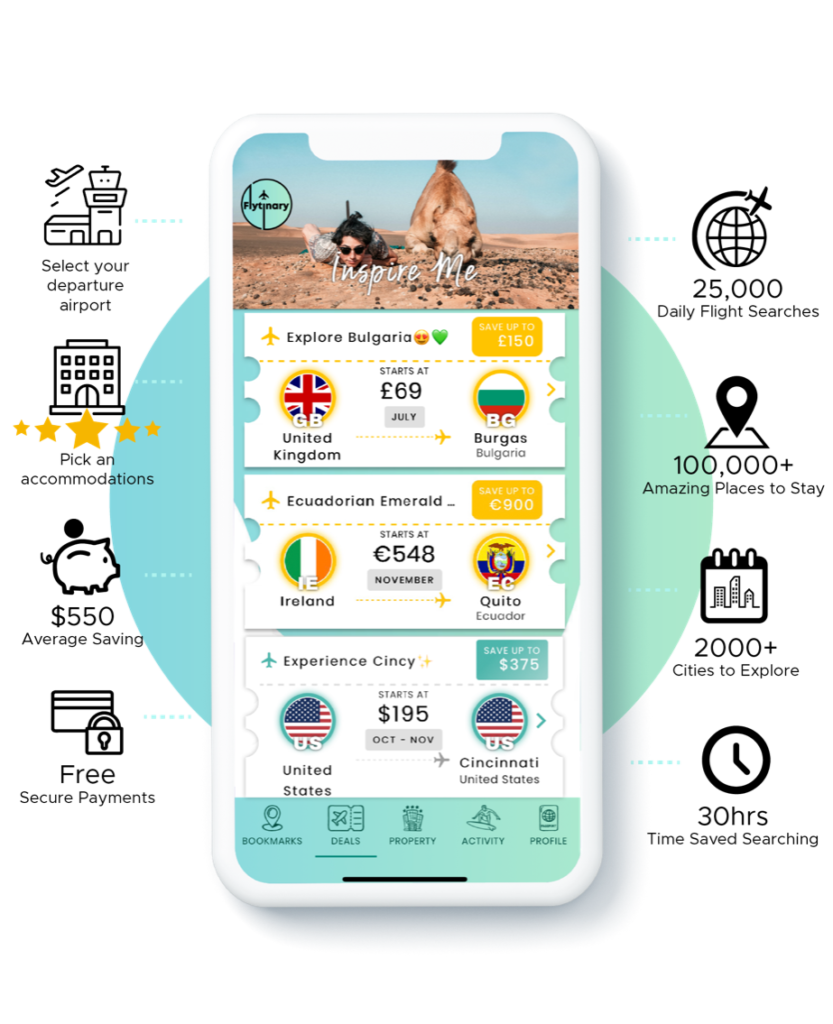 New travel app, Flytinary, aims to provide a one-stop travel experience that takes the legwork out of arranging trips and gets its users amazing prices.
The all-encompassing app available on iOS and Android devices uses sophisticated algorithms to find the cheapest flights and features a choice of curated accommodation through tie-ups with Booking.com, Hostelworld and Airbnb, as well as memorable experiences in association with Tripadvisor and an innovative, in-destination, co-working space finder.
"We can save users over GBP500 on bookings, not to mention the hours saved in researching and planning their trip on multiple platforms," says founder Prince Rauf. "Think of Flytinary as a travel concierge that acts like the lovechild of Tinder for holidays (using our swipe for your next trip tool) and the Wikipedia of destinations…"
With information on everything from the type of plug you'll need for your destination to the best places to change money. Offline maps are available as well as local taxi apps improving in-destination experiences and you can even arrange your travel insurance and foreign currency in app.
Flytinary is free to use, but the best deals, often saving over 10x the value of the membership, are reserved for Primeusers, who pay a GBP350 annual membership fee or only GBP35 for your first year using code FLY90 when signing up. Here are some of the examples of these deals:
Santorini, Greece, for GBP44 return in June with EasyJet (standard fare GBP299) with accommodation from GBP113 / night in a hotel.
Summer getaways to Mexico, flights to Cancun, for GBP320, return with TAP Air Portugal (standard fare GBP500)
September weekend breaks to top European destinations for as little as GBP30, (with standard fares being upwards of GBP200)
The app also alerts users to error fares – recent mistake fares available to members: London to New York GBP99, London to Bali GBP196, Liverpool to Morocco GBP29, Manchester to Brazil for GBP299.
Rauf came up with the idea when he was staying in a hostel in Medellin, Colombia, and he became frustrated that there wasn't a one-stop shop for all his travel needs.
"We do all the legwork especially if you are on a specific budget," he says. "We cherry pick the best accommodation, so you don't have to trawl through it."
The post Tinder for travel: Swipe right in Flytinary appeared first on Travel Daily.