The post Top 5 Reasons to stay at The Residence Maldives appeared first on TD (Travel Daily Media) Travel Daily.
Scrolling through stunning photographs of of the Maldives on social media,  you might have pondered over vacationing there more than once. While there is always a good time to visit the Maldives, we give you 5 reasons to block your calendar today.
 Celebrate the best day ever
If you are looking for ideas for a memorable birthday or anniversary, look no further. The resort staff and chefs at the Residence Maldives, both at Dhigurah and Falhumaafushi, can help you curate a day filled with sweet memories that would need framing later. Birthday breakfast by the beach, a romantic anniversary cruise in the ocean, or a vow renewal dinner on a castaway island under the canopy of stars…get everything tailor-made.
Swim with the gentle giants
Known for its marine biodiversity, the Maldives has underwater species that you can encounter during deep sea dives. Look for whale sharks or Fehurihi, manta rays, dolphins, turtles, and colourful fish as well as coral reefs on your expedition. Your trainer at the PADI Diving Centre at the Residence Maldives properties (located on one of the largest and deepest coral atolls in the world) will guide you to an unforgettable underwater experience.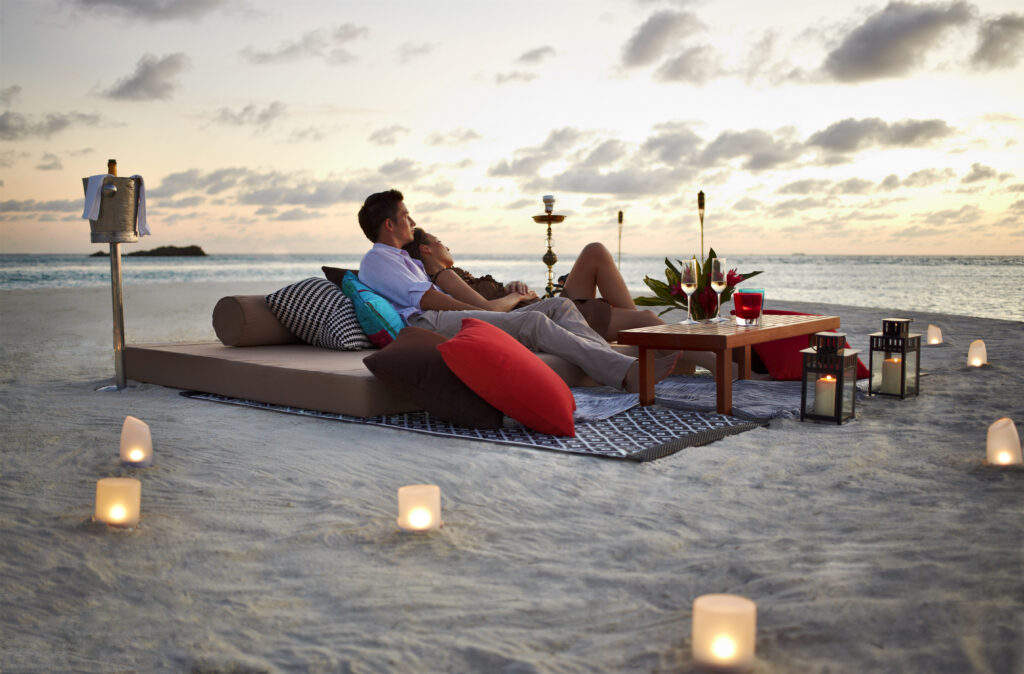 Where wellness meets beauty
Stretch and meditate at various beachfront spots where the sounds of breeze and ocean waves meet. After a yoga session, head to the Spa by Clarins at the Residence for bespoke wellness and beauty rituals. Known for its products made with natural extracts, spa therapists use a balanced mix of eastern and western techniques. You can choose between the spa at Dhigurah nestled along the lush garden shoreline or the overwater oasis of Falhumaafushi.
A perfect meal for everyone
Food is a big part of our holidays and the Maldives sure knows how to treat you with delectable food. The many restaurants at the Residence serve a medley of Asian and Indian Ocean flavours, along with grills and tapas by the pool or beach. The beach clubs also give you a chance to throw a pizza party with delicious drinks to go with it. If you are a farm-to-fork enthusiast, the Earth Basket session is just perfect for you, where you can pick your own produce, learn about farming them and eat fresh as the chef cooks up a fresh meal.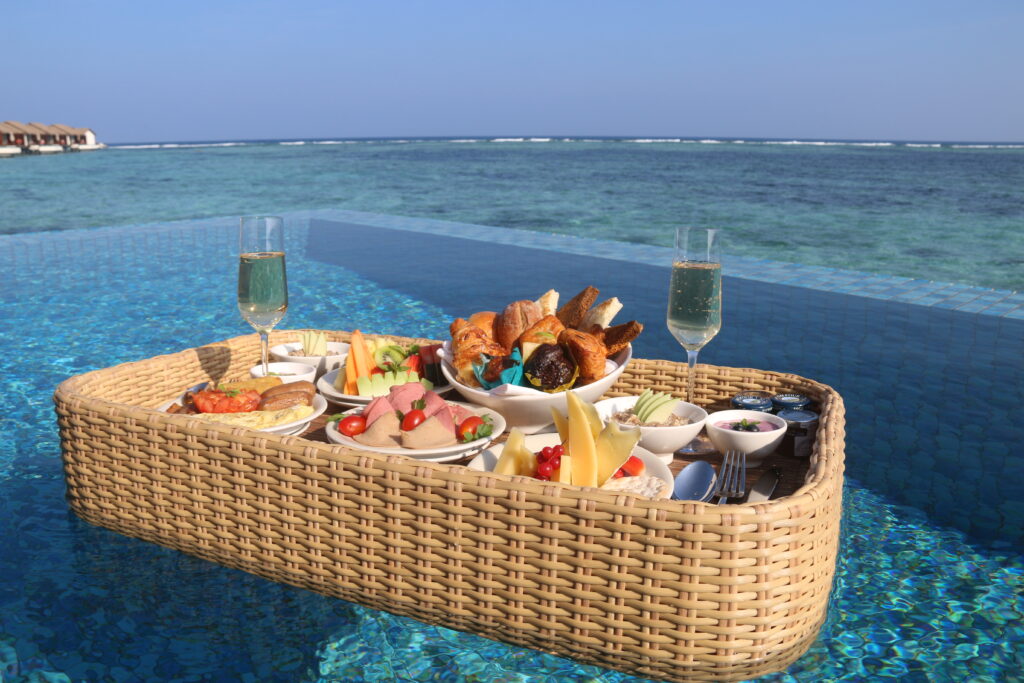 Yoyo between active and leisure vacation
Whatever your idea of a holiday may be, the Maldives is always ready to deliver. You can choose to laze in the pool next to your overwater villa or set sail on a Maldivian traditional dhow boat for an evening cruise. You can sunbathe on the beachfront or cycle your way to explore the island. The Residence properties, nestled along the Gaafu Alifu atoll, are connected by a bridge ideal for a stroll and cycling. For adventure lovers, the Maldives offers various water sports such as kayaking, windsurfing, jet skiing, or catamaran sailing.
The post Top 5 Reasons to stay at The Residence Maldives appeared first on Travel Daily.