The post Ways airlines can boost travellers' confidence as travel resumes appeared first on TD (Travel Daily Media) Travel Daily.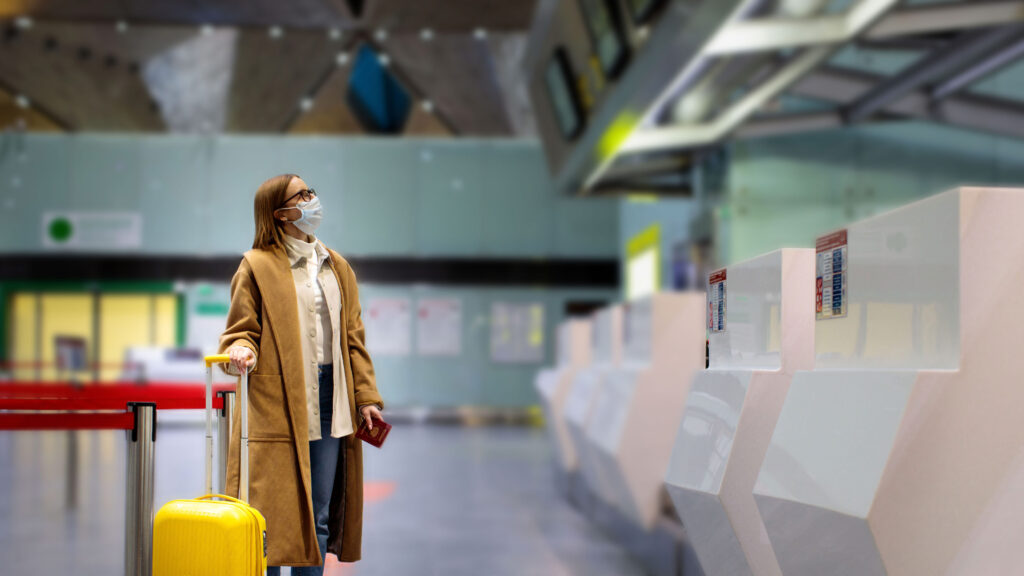 As vaccines arrive, the world emerges from its collective hibernation. In many regions, pent-up travel demand is just waiting to be released. In other regions, travel demand has already resumed, albeit more local and less global than before times.
A lot is riding on our industry's restart, a strong summer travel season in the Northern Hemisphere to put us on the path to full recovery.
All the tactics implemented now will impact revenues for the rest of the year.  Revenue and marketing teams must collaborate closely and make sure that pricing strategy matches marketing messaging. Those airlines that foster close alignment between marketing and revenue will find themselves ideally positioned to outperform competitors.
Of course, we are not out of the woods yet. Uncertainties persist. Impacts remain uneven. Normalcy has returned in some regions and remains stubbornly elusive in others. Navigating our businesses in this environment continues to be a balancing act.
Maintain accurate prices across channels
There is a genuine issue when it comes to maintaining accurate prices across channels. When shopping for airfare, price is always a top consideration. But that's not necessarily because travellers are focused only on price. It's also because the ecosystem around shopping for airfare centres on price.
When a traveller searches for fares on a metasearch engine like Google Flights, three parameters are on display: the price, total travel time, and connections. While travellers can undoubtedly drill down to explore more, the human brain reduces information overload by focusing on limited parameters.
Imagine that your airline is the second result in the search below for a flight between Sydney and Auckland. Which result will entice a traveller to click first? Even if the top result doesn't allow checked bags, many will click the lowest fare first. If your lowest compliant price isn't in the mix, then the traveller may go elsewhere, even if your preferred airline can
Alternatively, if your favourite airline is way more expensive than the rest, it affects how the brand is perceived. Price accuracy must be maintained (and ideally, market competitiveness) at the very top of the funnel so that consumers perceive the brand as trustworthy.
Interactive maps and shoppable
With information around the coronavirus changing every day, travellers want to know which routes are open so they can book with confidence. It's sensible to aggregate the latest information in an interactive, shoppable map so that travellers can research and book without leaving the airline's website.
Shoppable maps are an intuitive and engaging way to research and shop for airfare. The interface helps navigate the pandemic's shifting travel restrictions and also for finding inspiration and exploring options.
Showcasing the network at a glance makes it easy and fun for travellers to get inspired about a future trip. As travellers research trip options visually, overlaying compliant pricing, highlighting the best offers, and offer a direct link to purchase would make a huge difference.
Offer choices beyond air
In an environment where air travel doesn't always make sense for every trip, offer choices that focus on flexibility. This means putting multi-modal options into the mix. While it can be somewhat uncomfortable to offer non-air options in the trip planner, it's a customer-centric move that puts travellers first.
Customers will be doing intermodal research on their own. Why not provide that research tool, deepen the relationship, and keep them within your ecosystem? Self-service underscores one of the most powerful ways to develop sticky relationships with customers built on trust, customers must be shown that the airline puts their interests ahead of profit.
Most customers will appreciate a company that looked out for them and doesn't merely try to sell them something at all costs. Keep the long game in mind. Serve customers where they are (navigating a tricky global pandemic) rather than where the airlines want them to be (flying like its 2019).
Align marketing and revenue
Based on the deep discounts of last spring, airline fares are up 16.3%. These prices are likely to continue rising alongside growing demand, say analysts and experts.
When suddenly everyone wants to go out again, and there aren't as many places to go as there used to be, that will make companies more comfortable raising prices, as there is a huge demand for limited capacity. That could make prices go up faster than expected.
The last thing that airlines should do after a year of intense pain is to run unnecessary promotional offers. They must optimize accordingly! Align their revenue strategy with marketing messaging to be sure that every single route is priced competitively. If the marketing team isn't collaborating closely with revenue, they may be launching promotions for specific routes unsupported by demand data.
Some areas are already seeing a return to regular travel patterns, with people travelling for events, family gatherings, and corporate conferences.
In these regions, it makes sense to speak directly to these trends with the marketing messaging. But encouraging that type of travel in areas still suffering from pandemic-related restrictions would be a bad look for the brand and of course a waste of money.
Trust above all
As travel resumes, the most valuable currency of all will be trust. An airline must refine revenue strategies and marketing tactics so that they both provide the level of confidence that travellers seek.
Without that, the airlines will be underperforming and losing market share that will be difficult to regain over time.
The post Ways airlines can boost travellers' confidence as travel resumes appeared first on Travel Daily.